Are you on the hunt for your next big fishing venture? Contemplating expanding your commercial fishing operations to include Alaskan Chinook Salmon? There may be no better time than the present. The Chinook Salmon catch in Alaska during 2022 was nothing short of spectacular, resulting in phenomenal profits for fishing professionals. There could very well be more opportunities on the horizon. To get started, discover all the necessary Alaska Commercial Fishing Permits and licenses right here at our site. 
The Astounding Alaskan Salmon Bonanza
It's difficult to overemphasize the remarkable performance of Alaskan fishing professionals with Chinook salmon in the previous year. For instance, according to the Alaskan government,  preliminary figures for the 2022 Alaska commercial salmon fishery indicate a total value of $720.4 million, a significant increase from $643.9 million in 2021. While this doesn't guarantee the same results for the upcoming year, it does underscore the enduring potential of Alaskan Salmon. This is all the more impressive because the numbers reveal that fewer fish were caught in 2022 than in 2021. This shows that there very well may be even more opportunity out there in the days to come. 
Insights into Chinook Salmon in Alaska
If you've ever fished for Chinook salmon before, you know they're unlike any other Pacific salmon. These magnificent creatures often exceed 30 pounds in weight and measure roughly three feet in length on average. As of this writing, most chinook salmon fisheries are winding down for the season. However, by taking care of the necessary permits now, you'll position yourself for success when the next salmon season rolls around.
Available Chinook Salmon Permits in Alaska
As of this moment, our website offers three distinct permits for Alaskan Chinook Salmon. You can obtain an "Application for Transfer of Bering Sea Chinook Salmon PSC Allocations," as well as an "Application for Approval as an Entity to Receive Transferable Chinook Salmon PSC Allocation." And last but certainly not least, we provide forms for "Groundfish/Halibut CDQ and Prohibited Species Quota (PSQ) Transfer Request." All of these forms are easily accessible on our website, and thanks to our responsive web design, you can fill them out from virtually anywhere, using any device.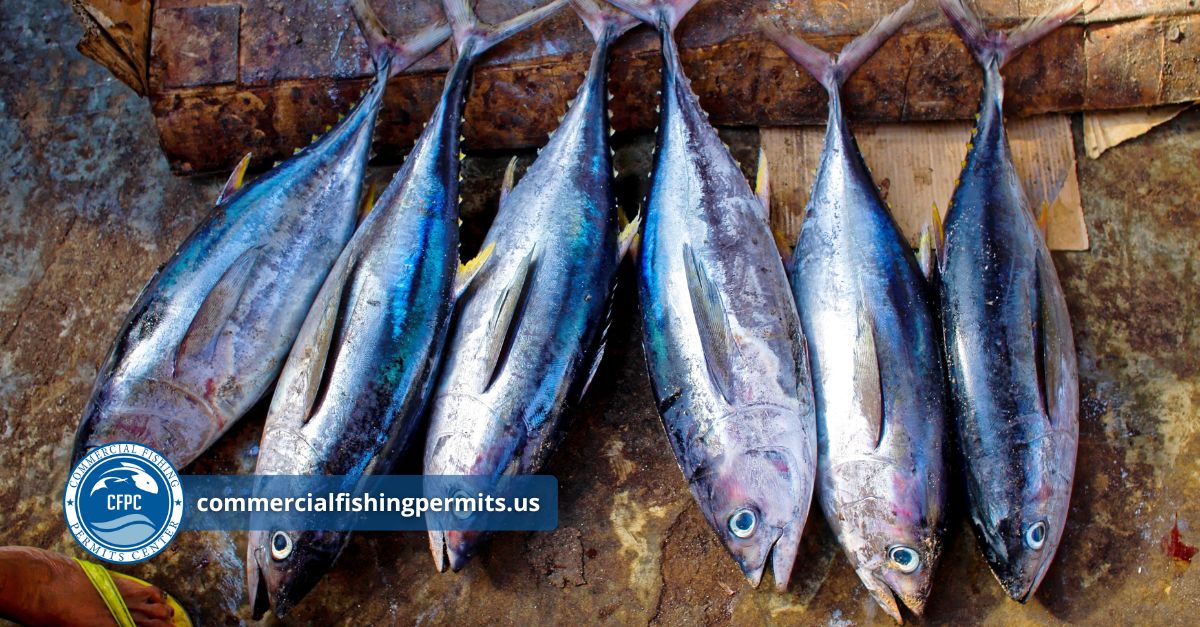 Documentation to Fish How You Want Where You Want 
Should you require a service to handle your USCG documentation in addition to your Alaskan commercial fishing permits, you can find these as well at our site. That way, you can be in compliance with the powers that be no matter where you happen to run your operations. 
Explore Additional Alaska Commercial Fishing Permits and More
The opportunities in Alaska for Chinook Salmon are abundant, to say the least. However, we could have summarized the previous sentence with "there's plenty of opportunity in Alaska." You can find all the forms required to capitalize on various commercial fishing prospects in and around Alaska. Moreover, you'll discover all the necessary forms to seize commercial fishing opportunities throughout the United States on our website as well. To explore our comprehensive offerings, simply click here.