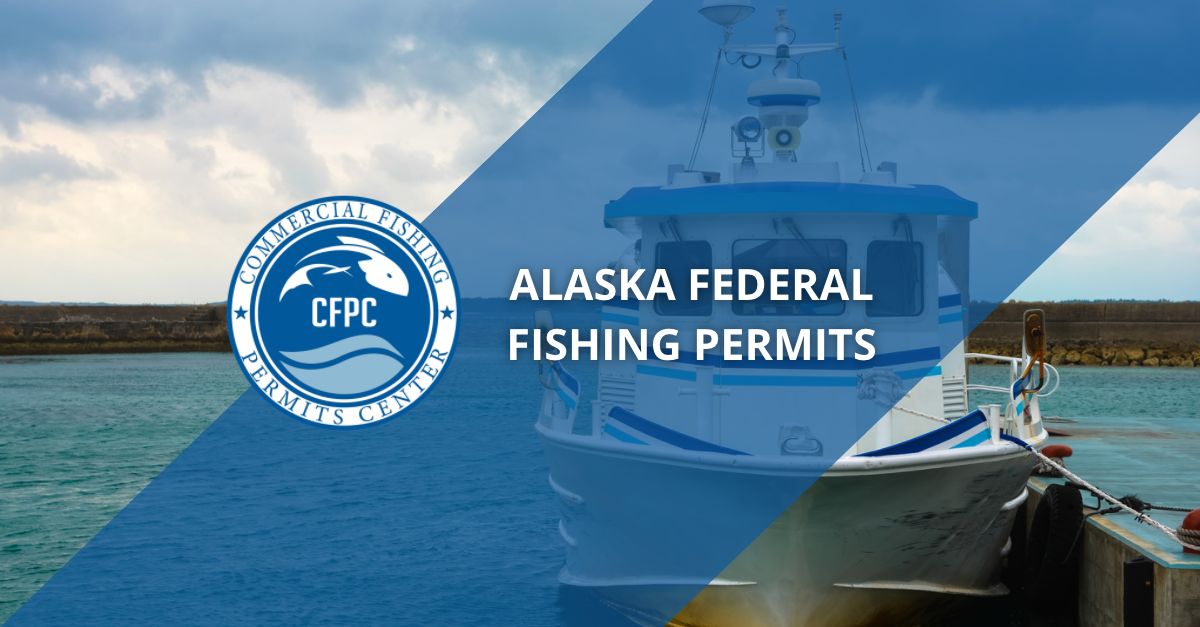 Alaska Federal Fishing Permits
There is a singular quality to the beauty offered by the Alaskan outdoors. With so much untouched land, including majestic mountain ranges, vast forests, and endless waterways, it can be a unique paradise for fans of the outdoors. For commercial fishermen, it can also present especially fertile fisheries that allow them and their crews to secure ample livelihoods. If you are considering operating a commercial fishing business, there are, however, some logistical matters that you will need to take care of. One such item that should be high on your list is obtaining the right Alaska federal fishing permits.
Commercial fishing permits allow industrial fishing operations to seek their catch in a legal and regulated way. There are a great deal of different permits available at both the state and federal level, and it is important that you understand exactly which licenses your business needs to obtain.
The Differences Between State and Federal Waters
It is a fishing adage as old as time: you have to go where the fish are biting. Whether you are an angler with recreational pursuits, or you are a commercial fisherman, you need to drop your lines wherever your desired catch may be. For industrial fishing operations, navigating well-stocked fisheries can bring you to both state and federal waters.
As you may be able to imagine, these different waters have different jurisdictions. As a general rule of thumb, in the United States, federal waters comprise the area from three to 200 nautical miles from shore. State waters are the area from zero to three nautical miles from land. Depending on which jurisdiction you are fishing in, you will need specific permits.
Federal fishing permits are issued by the National Oceanic and Atmospheric Administration (NOAA). The NOAA is one of America's oldest regulatory agencies, with a history that spans back more than 200 years. In the interest of conservation, they are tasked with regulating federal waters, which includes the issuance of permits to commercial and industrial fishing businesses. 
In Alaska, state fishing permits and licenses come from the Alaska Department of Fish and Game. This agency's aims are not dissimilar to the NOAA's–they recognize that the preservation of Alaska's pristine environment is critical to the enjoyment and livelihoods of future generations of commercial fishermen. 
Obtaining Your Alaska Federal Fishing Permits
There are many considerations and stages of preparation to complete before launching your commercial fishing business. For one, you will need to secure a boat that is equipped for fishing on a large scale. That can mean installing nets, long lines, and a galley should you be out at sea for days at a time. You will also need to hire an experienced crew to assist you–having a staff that knows what they're doing is important to the safety of all of those on board, and it can help you maximize your catch. Lastly, but just as importantly, you need to secure the proper federal fishing permits.
The permits that you need will depend upon what you are attempting to catch as well as the fishery you are hoping to access. For example, there is a federal permit for catching halibut. There is also a license for Chinook salmon. Depending on your business, you may need more than one permit.
You will also want to obtain state fishing permits. Chances are, your business will bring you to state and federal waters in the name of catching as many fish as possible. Ensuring that you have the necessary permits for all jurisdictions can allow you to focus more on your nets and lines.
Getting Your Commercial Fishing Permits Online
So, you have loaded up your boat, hired a seasoned crew, and have identified the permits that you need–what happens next? You will need to obtain the proper paperwork from both the NOAA and the Alaska Department of Fish and Game. Once you have located the necessary forms, you can then fill them out. These documents will ask for some basic information about yourself, and in some cases, your vessel. Once completed, you can then package these applications, along with payments for the requisite fees, and mail them to the proper state and federal government entities. 
Of course, there is also an easier way to accomplish this. At the Commercial Fishing Permits Center, we recognize that owning and operating a commercial or industrial fishing operation is time-consuming. Carving out the hours necessary to download and print out forms, fill them out completely and accurately, and make your way down to the post office, is not always doable.
With this in mind, we offer a wide array of online forms for your commercial fishing permit application needs, at both the state and federal level. No matter what your catch may be, we can help you obtain the documentation you need to get back out on the water. To learn more about how we can help you, contact one of our customer service representatives today.