Are you tired of the 9-to-5 office life? Are you interested in making commercial fishing your career? If so, you should be prepared for a lot of hard work. While commercial and industrial fishing can be a lucrative profession, it can also be dangerous and physically demanding–anyone who has caught an episode of "Deadliest Catch" can verify that. Stil, if the allure of turning the sea into your workplace is strong enough, there are some practical matters to take care of before you start selling your catch. Mainly, you are going to want to make sure that you have all of the necessary commercial fishing permits. 
Commercial fishing is a multi-billion dollar, global industry. It is also a key aspect of the United States economy. Because of the high dollar figures involved in this business, it is tightly regulated. In addition to meeting Coast Guard requirements for your vessel, you will also need to have the proper fishing permits to legally operate your business. 
Getting Your Commercial Fishing Business Started
Before you can cast your lines or drop your nets, you will need to build the necessary infrastructure for a profitable business. The marquee item you will need for a commercial fishing business is a boat. If you currently own a boat, you will want to make sure it is outfitted with all of the necessary equipment. If you are shopping for a new boat, you will want to ensure that the vessel you purchase can handle the rigors of commercial fishing.
Next, you will want to assemble all of the necessary gear. Beyond fishing poles or other apparatuses for hauling in your catch, you will need all-weather clothing and safety items, such as a first-aid kit and an ample supply of life jackets. Lastly, you may need to hire a crew to help you out. Make sure the people that you bring on have the necessary experience for navigating the waters. As any business owner will tell you, finding quality help is the most difficult aspect of the job, so you will want to be especially thoughtful in this area.
Assessing Which Fishing Permits Your Business Will Need
Just as there are many types of fish in the ocean, there are also a wide array of different commercial and industrial fishing permits available. The permits that your business will require will depend on two things: 1. What you are catching, and; 2. Where you will be fishing.
You will likely want to narrow down your permits search by your geography. Firstly, think about whether or not you will be fishing on federal or state waters. Federal waters are typically the area between 3 and 200 nautical miles from shore. State waters largely encompass the region of 0 to 3 nautical miles from shore. Different states will have different permit requirements, and you will likely require federal permits as well. It is generally a good idea to have all of your bases covered, as you have to go where the fish are biting.
Local state agencies will be responsible for issuing state fishing permits, but federal permits are granted by the National Oceanic and Atmospheric Administration (NOAA). The NOAA divides their permits up by region. Alaska, the Atlantic, the South, the West Coast, and the Pacific Islands all have their own permits.
Within those regions, there are also species-specific permits. For example, there is an Alaska Halibut permit, as well as special shellfish permits for fishing in the Southeast. You can work directly with the NOAA to acquire the permits you need, or you can save time by working with a private service such as ours.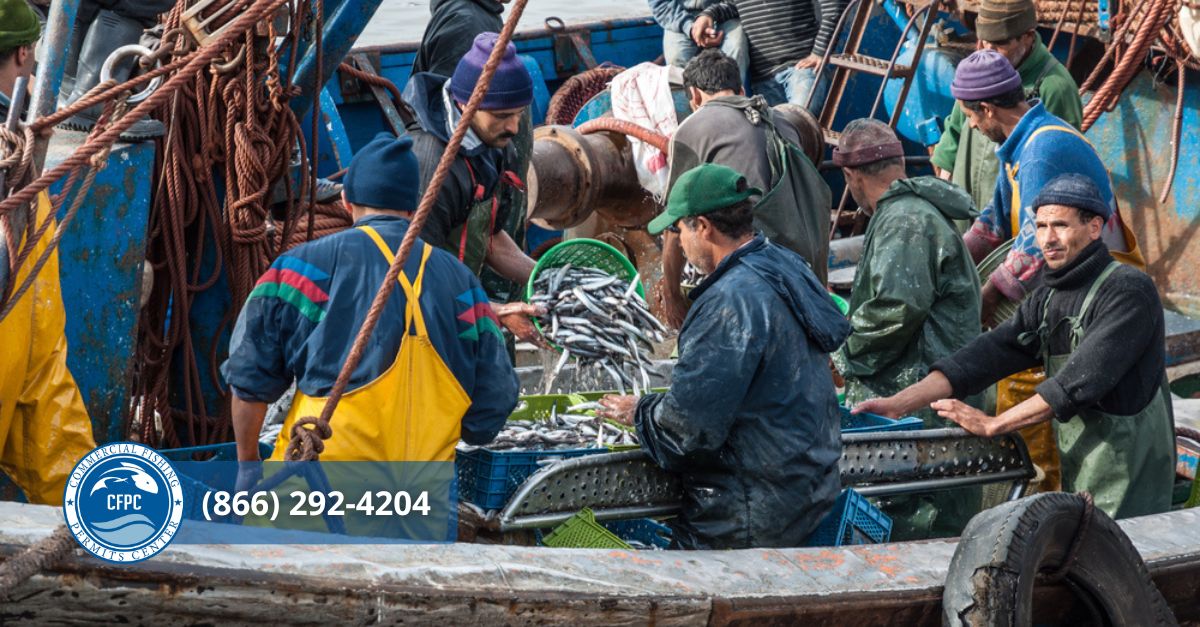 Get the Commercial Fishing Permits You Need Today!
Depending on the scope of your business, you could end up needing to obtain several different permits with every new season. Why go through the hassle of filling out paperwork and mailing it to the NOAA's offices when you could take care of it online? At the Commercial Fishing Permits Center, we built our business with the busy fisherman in mind. We understand that time spent on paperwork means time spent on land, which could be taking money out of the pockets of you and your crew.
By exploring our website, you will see that we have different landing pages for all NOAA regions. From those pages, you can locate the exact permits you need in just seconds. Once you find the application that you are looking for, you can then follow our easy-to-understand prompts for entering all of the necessary information. Once completed, your application is then processed through our SSL-encrypted web portal, which ensures the safe transmission of your personal data. If you would like to learn more about our fishing permit applications, contact one of our customer service agents by email or phone today.