When thinking of seafood in the United States, Maine is probably one of the first options that comes to mind. Throughout many years, Maine has been a prominent center for commercial fishing and is renowned for the abundance of its lobster fisheries, in addition to the large diversity and number of other species that are in high demand. Keep reading to learn how all of this relates to a Maine commercial fishing permit.
If you now reside in Maine or plan to relocate there in the near future, you may be interested in pursuing a career in the commercial or industrial fishing business. You should be aware, however, that this attempt does not involve simple labor. You should be prepared for extended amounts of time spent at sea, during which you will be exposed to harsh weather and regularly have to manage choppy waves. In order for the business to run effectively, you will also be responsible for handling bureaucratic problems, such as the procedure for securing the proper Maine commercial fishing licenses.
The Commercial Fishing Lifestyle
Commercial fishing is typically pursued a number of similar reasons. Perhaps one of the most important is the opportunity to turn a passion or leisure into a profitable profession. If you do what you love, you will never work a day in your life, as the cliché says. Another attractive potential is the possibility of creating a profitable, long-lasting business. The commercial fishing sector is extremely lucrative, with billions of dollars changing hands annually throughout the globe. Similar to any other large commercial enterprise, commercial fishing permits in Maine are a crucial means by which the industry is governed at the state and federal levels; consequently, it is imperative that everyone adhere to these regulations for everything to function properly.
How is Commercial Fishing Regulated in Maine?
In the state of Maine, commercial fishing permits are issued by the Department of Marine Resources (DMR). The DMR is responsible for managing and conserving the state's marine resources and ecosystems, including the commercial fishing industry. The DMR has many options for both residents and non-residents who want to get a commercial fishing license.
There are several types of commercial fishing permits available in Maine, including those for lobster, groundfish, shellfish, and other species. The state is renowned for its lobster and crab, both of which command high prices on open markets; hence, licenses to fish for these species are in high demand. There are additional licenses for the collection of scallops, sea urchins, sea cucumbers, and a vast array of other marine organisms.
To apply for a commercial fishing permit in Maine, the easiest way is to visit the Commercial Fishing Permits Center online portal. Our safe and fast online portal, as we'll talk about in more detail below, allows you to apply for a permit, renew a permit, or transfer a permit online. It is a convenient and efficient way to manage your commercial fishing permit needs. On our site, you can also check the eligibility and requirements that the DMR requires.
Maine Provides a Broad Range of Commercial Fishing Licenses.
If you have a history of recreational fishing (which, if you are reading this site, you certainly do), you are likely at least somewhat familiar with the yearly process of obtaining a fishing license. This is due to the fact that fishing licenses are required for recreational fishing. If the fishing activity in question is not commercial, it must often be done through the state-designated fish and wildlife agency. If you wish to access fisheries in state waters, the same holds true in the field of commercial fishing.
Fishing Permits for Federal Water from the United States Government
While state-issued permits are usable on inland and other state waters, federally-issued permits are subject to a distinct jurisdiction. The territory extending from the United States coastlines is managed by the federal agency, the National Oceanic and Atmospheric Administration (NOAA). Commercial fishers in Maine will discover that the NOAA permit options for the New England region are the most relevant to their needs.
A federal government permit is required to engage in commercial fishing for species such as the American lobster, deep-sea red crab, black sea bass, herring, and monkfish. Depending on the objectives you desire to accomplish with your business, you may find yourself fishing in both state and federal glasses of water. In general, obtaining permissions from both the NOAA and the DMR is preferable in order to cover all bases and ensure that everything is taken care of.
All Permits Required in One Convenient Location
To use our online portal, you will need to provide some basic necessary information, including your contact information, fishing vessel information, and any applicable fees. Once your application is complete, the DMR will look at it and let you know what they think.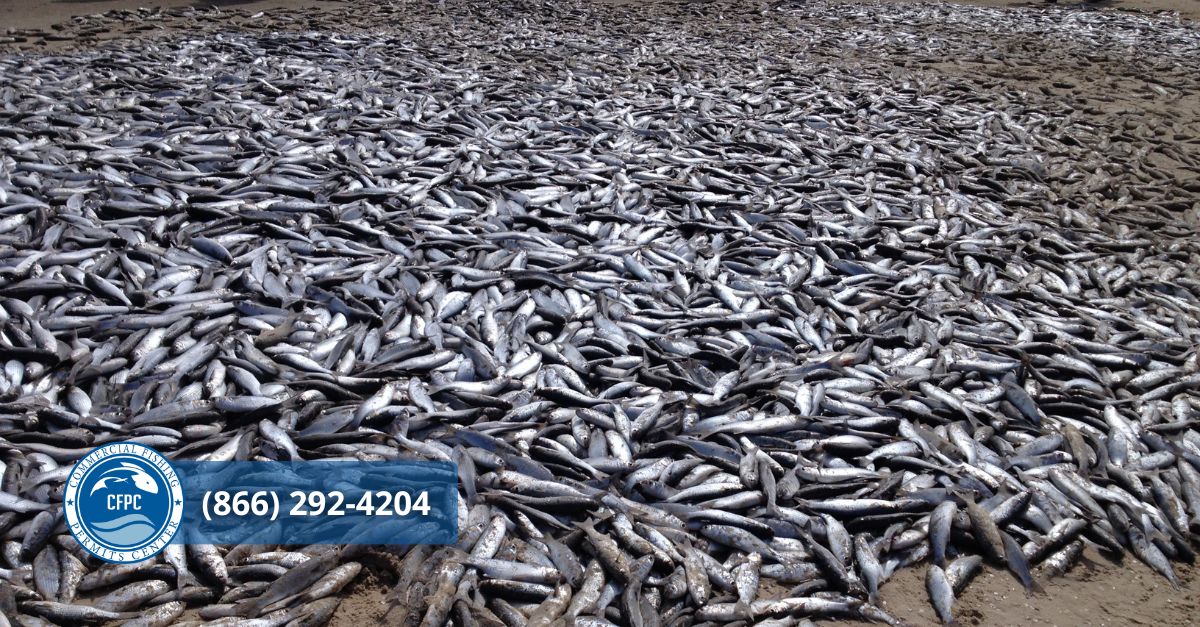 Maintain Your Competitive Advantage in Commercial Fishing
It is important to note that commercial fishing regulations in Maine are constantly changing to protect the state's marine resources and ensure the sustainability of the industry. As a result, it is important to stay up-to-date with the latest regulations and requirements for commercial fishing in the state.
At the Commercial Fishing Permits Center, we have compiled for your convenience all of the necessary licenses and permits for the state of Maine on one webpage. Using our SSL-encrypted web interface, you may submit your applications in a safe and efficient manner. Contact us immediately or visit our Frequently Asked Questions page to learn more.